Carpet in bathrooms is very kinky. You're not sure how much moisture it's soaked up from the many damp tootsies that have stepped from the shower onto its soft surface. That moisture has been soaking in the thick fiber strands of shag carpet for decades, but stop thinking about it! You live in Shreveport now!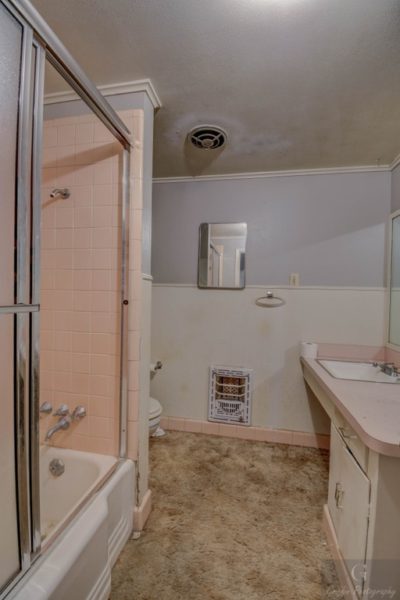 And maybe, in fact, that bathroom carpet is quite sensual and warm as you tip-toe effortlessly, like a quiet Southern church mouse, from toilet to tub to sink. 3322 Terrace Drive, right next to the Twelve Mile Bayou and across the street from Evergreen Presbyterian Ministries, is pure '70s stone walls and dark-wood ceiling beams. And it can be yours for a song to the tune of $80,000.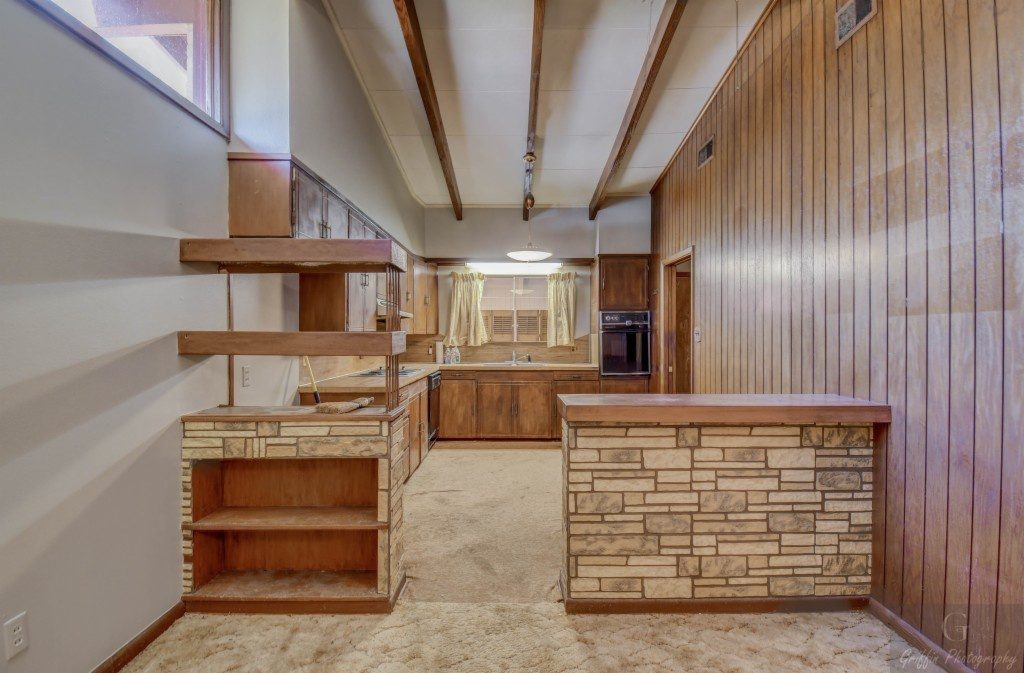 Someone could be tender with this disco beauty and turn it into a total dream home—maybe replacing the grey wall color with white or cloud blue and adding a bunch of rainbow crystals, mirrors, and plants. Perhaps painting the outside trim a Calamine pink?
In spite of looking utterly retro, it's clear whoever lived here before took care of it, as everyone looks strangely new—but not like new in the way they try to make old things look new. The modest chandelier and coffee-milkshake drapes say it all!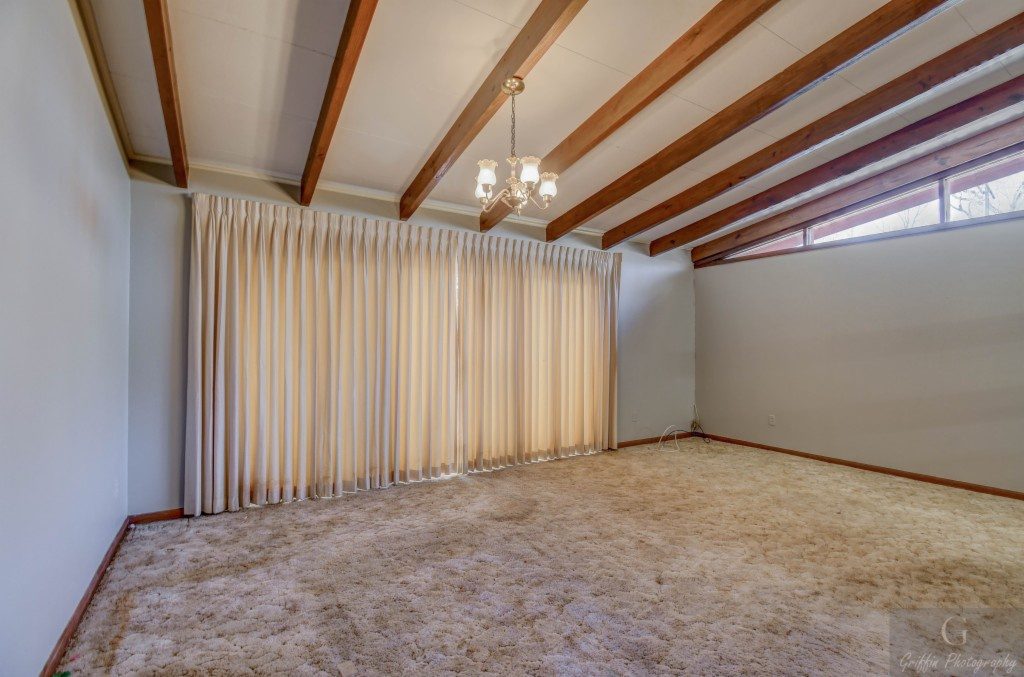 There also looks to be a really lovely bricked-in patio and copious yard for your two children. Look at the full listing here!
Thanks to Trulia for the photos!