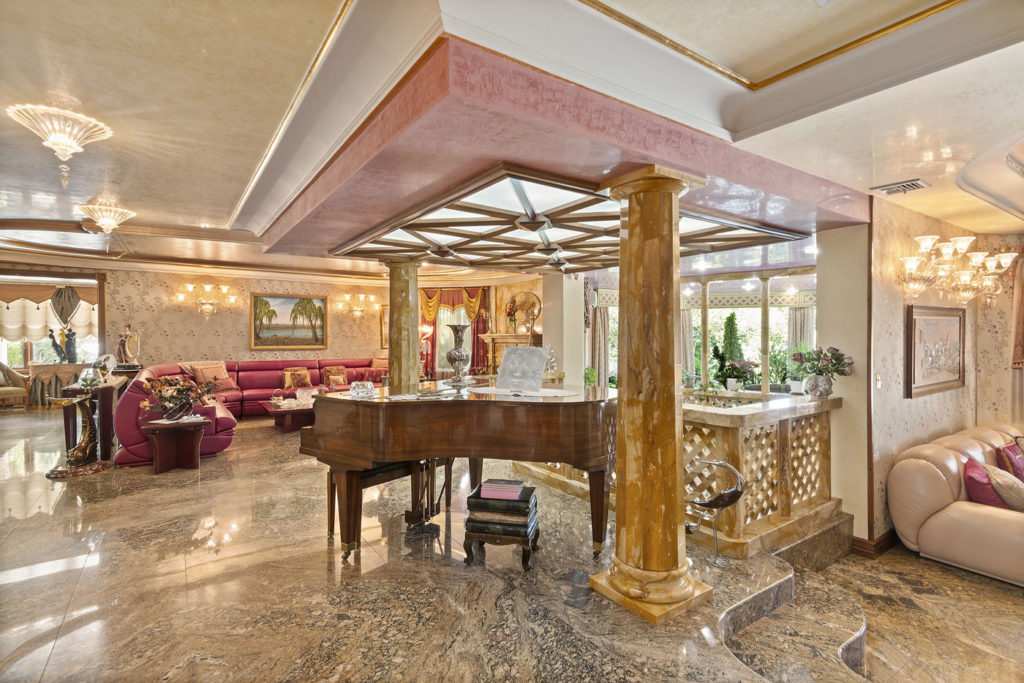 They DON'T make 'em like this anymore! At 8121 Shore Road sits the 
Dynasty 
mansion of Bay Ridge, Brooklyn. This American Dream incarnate is owned by the family of Sicilian immigrant Carmelo Giuffre, who built a tri-state empire of 21 car dealerships after arriving in the United States in 1957 with $61 in his pocket, according to this 1996 interview with
Automotive News
.
From the Wall Street Journal: When [Giuffre's son, John Giuffre's] mother, Marianna Giuffre, and father first arrived in Brooklyn in the 1950s, Mrs. Giuffre marveled at the home as they walked by it during a day at the shore. Years later in 1983, after Mr. Giuffre had built his auto dealership business, he secretly approached the owner to buy the house, then handed the keys to his wife as a surprise.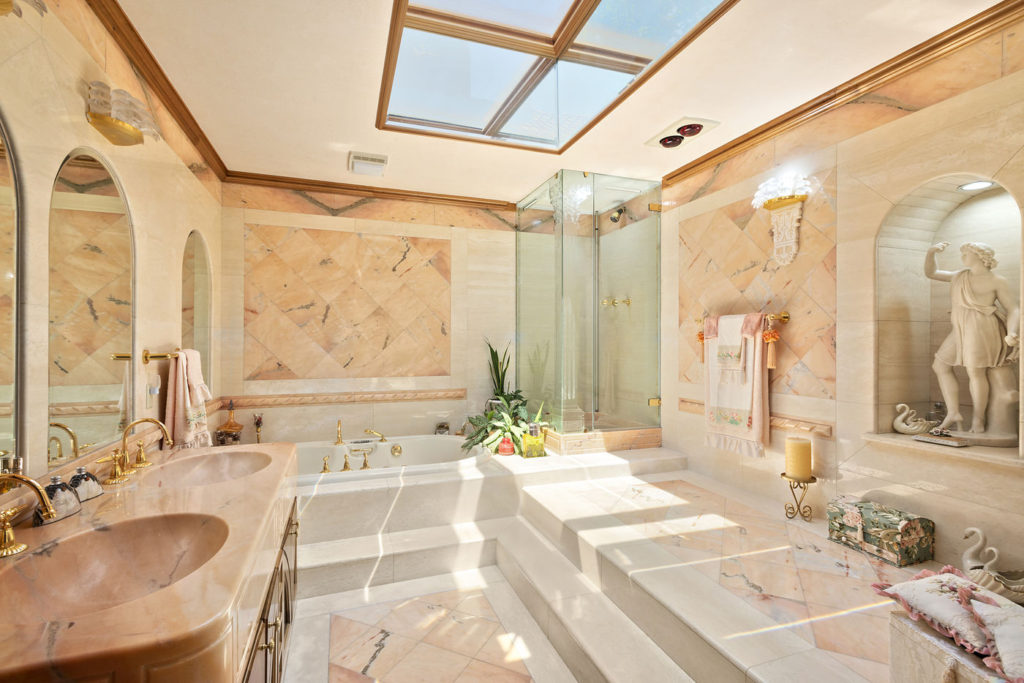 This $15 million palace is all marble and mirrors and gold and valances. Features of note: 1) A pool and lots of jacuzzis 2) Murals on the ceilings handpainted by an Italian artist 3) An out-of-this-world sunroom 4) A Roman statue in the BATHROOM
The Corcoran listing says this manse is "unparalleled in its caliber and level of comfort" which makes me want to get out there on that lot and sell, sell, sell, baby!!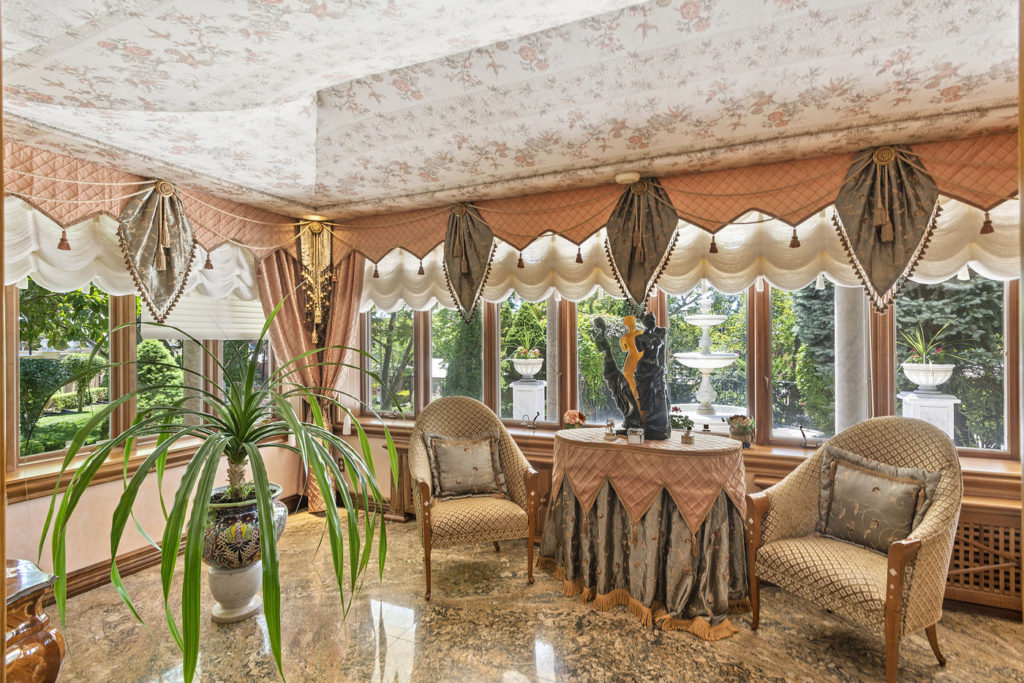 All images courtesy of Corcoran.